A Hitch Rack's Best Friend, The TwinTube UBI
Author Team Let's Go Aero / Category Cargo Carriers / Published: Apr-03-2015
There's something to be said about having a role in how your cargo transportation rig comes together. With our TwinTube® UBI™, (a slide out telescoping, heavy-duty platform) you are in control of how your hitch mounted rack and carrier system takes shape for handling your gear.
The TwinTube UBI hitch rack platform gives you a stable frame to mount a wide array of bicycle tray mounts (such as Thule & Yakima), tool boxes, home built boxes, motorcycle tray mounts and much more.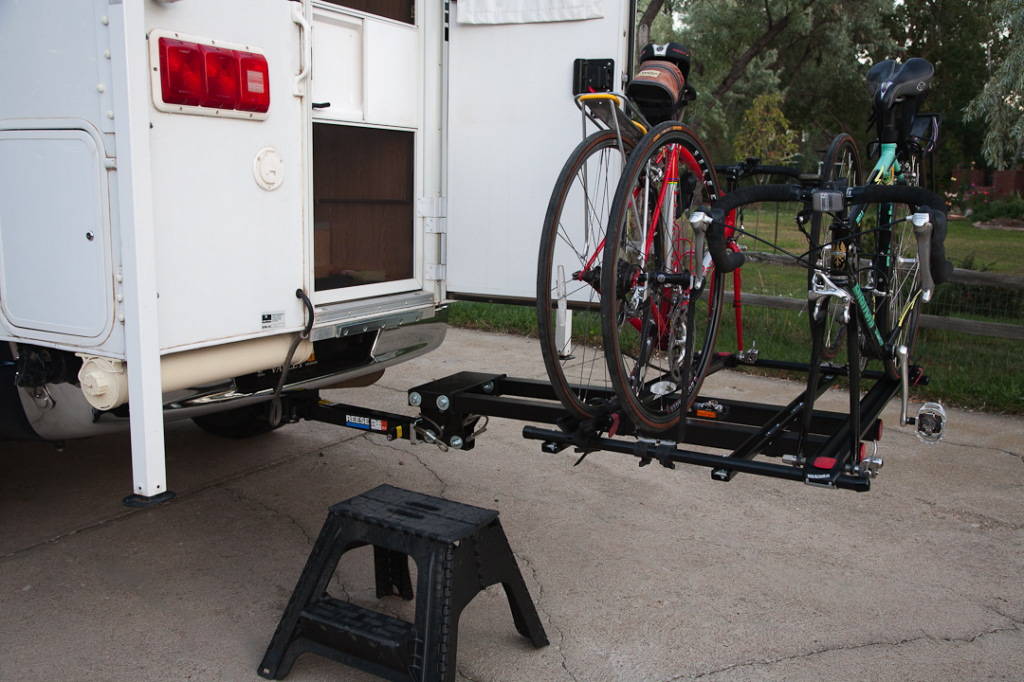 As a GMC Professional Grade Award Winner, this dual-tube design offers a strong, stable, secure, and user-friendly experience; the platform slides into 2 inch hitches and is rated for 300 lbs of payload cargo.

Although hitch carriers can offer you more cargo space, it's not uncommon to run into issues opening your bay doors and rear openings. The TwinTube's slide out feature addresses this with its ability to telescope outward from the rear of your vehicle, allowing easy access to your cargo bay and makes adjusting for spare tires a breeze.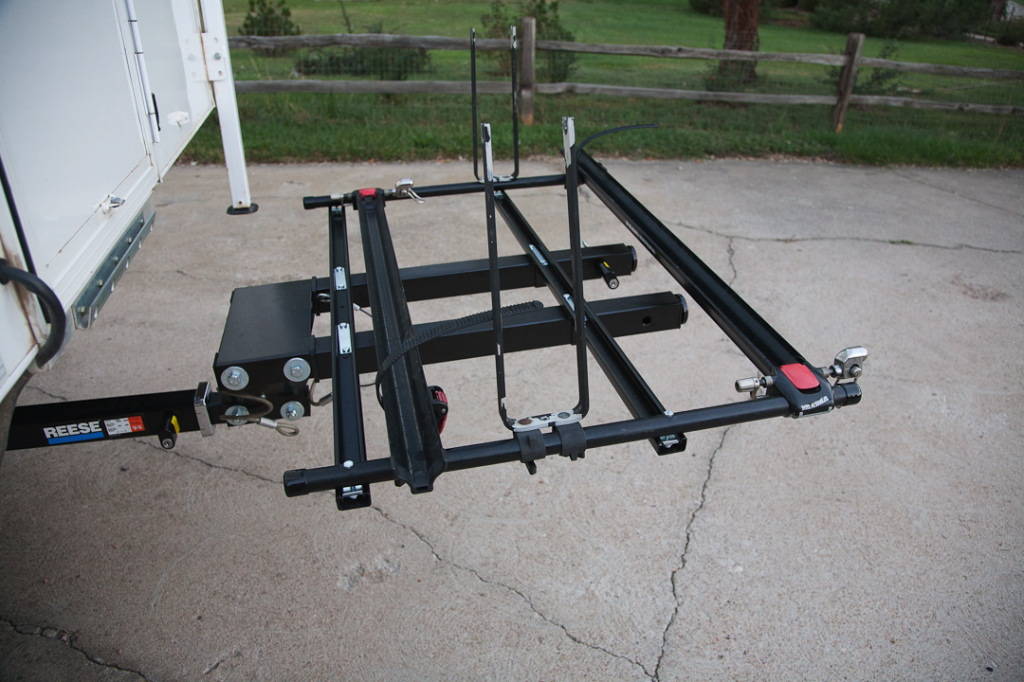 The possibilities are endless and these kits come with c-channel track which allows for making adjustments for a large variety of hitch tray mounts. This isn't the average tray platform frame either, constructed with high-quality galvanized steel and a cold rolled powder-coat finish, you're guaranteed to have a product that will have a lengthy life, one which will consistently deliver in the roughest environments.
So at this point you have your 6" rise for added clearance, telescoping capabilities for easy rearward access, and a solid foundation for a wide variety of uses, what could possibly make this more efficient? Well, hauling gear and getting an ample amount of function is great but, it's an uphill battle if you have noise and instability coming from the hitch. This is where our patented Silent Hitch Pin® comes into play. This wonderful towing accessory ensures that whatever you end up hauling, it stays secure and quiet throughout your journey. Two Silent Hitch Pins are included with every TT UBI.
"TwinTube UBI hitch rack platform gives you a stable frame mount..."
So, what are you waiting for? There's lots to experience and discover with the help of this multi-function, high quality part. Read more technical specs about the TwinTube UBI here.
Want to be the first to hear about product tips, news & special offers? Join the Let's Go Aero E-News List.
---