ArcHaus for Hot Tub Canopy
Author Team Let's Go Aero / Category Shelters / Published: May-23-2019
n taking the ArcHaus yet another step beyond the status quo in tents and shelters comes a usage with a chuckle: hot tubing. While our Let's Go Aero crew would have loved to be the first at it, we're even happier to have received photos to witness the good times from our valued customers shown here.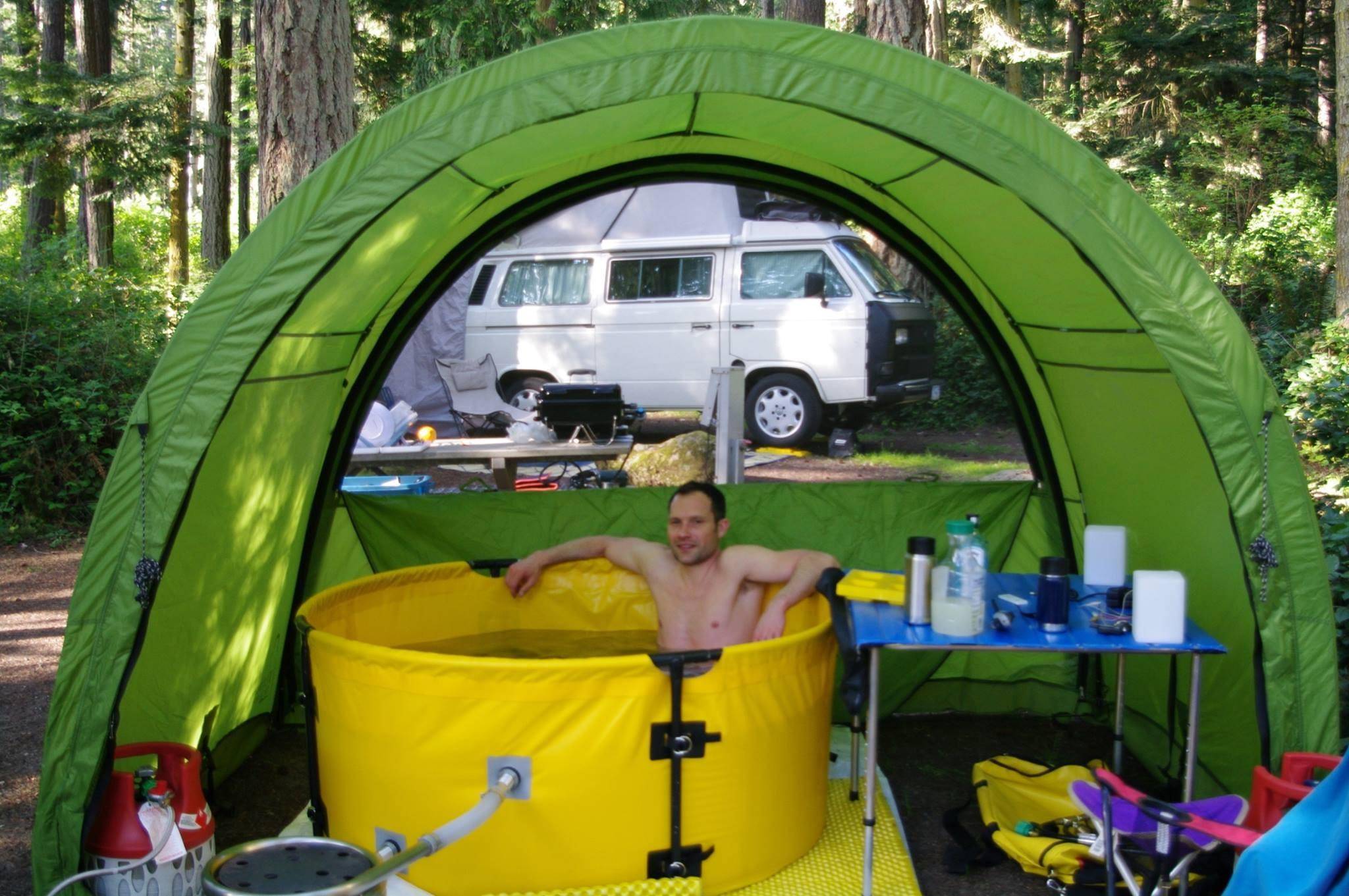 The ArcHaus uses a 10 x 6 footprint and is 6 feet-6 inches tall for spacious storage. Two zippered doors with large mesh windows attached to both sides for full or partial enclosed privacy. Removing both doors renders an open arc for shade and breezeway. Designed with a structural modularity and walk-in, walk-out functionality, the ArcHaus accommodates large items and groups of people.
Indeed, this outdoor canopy is a living shelter for events and camping, a side room for gear storage, and a vehicle tailgate tent all-in-one.
And yet, there's even more to it. Stay tuned for more insights on what the ArcHaus shelter can do for you.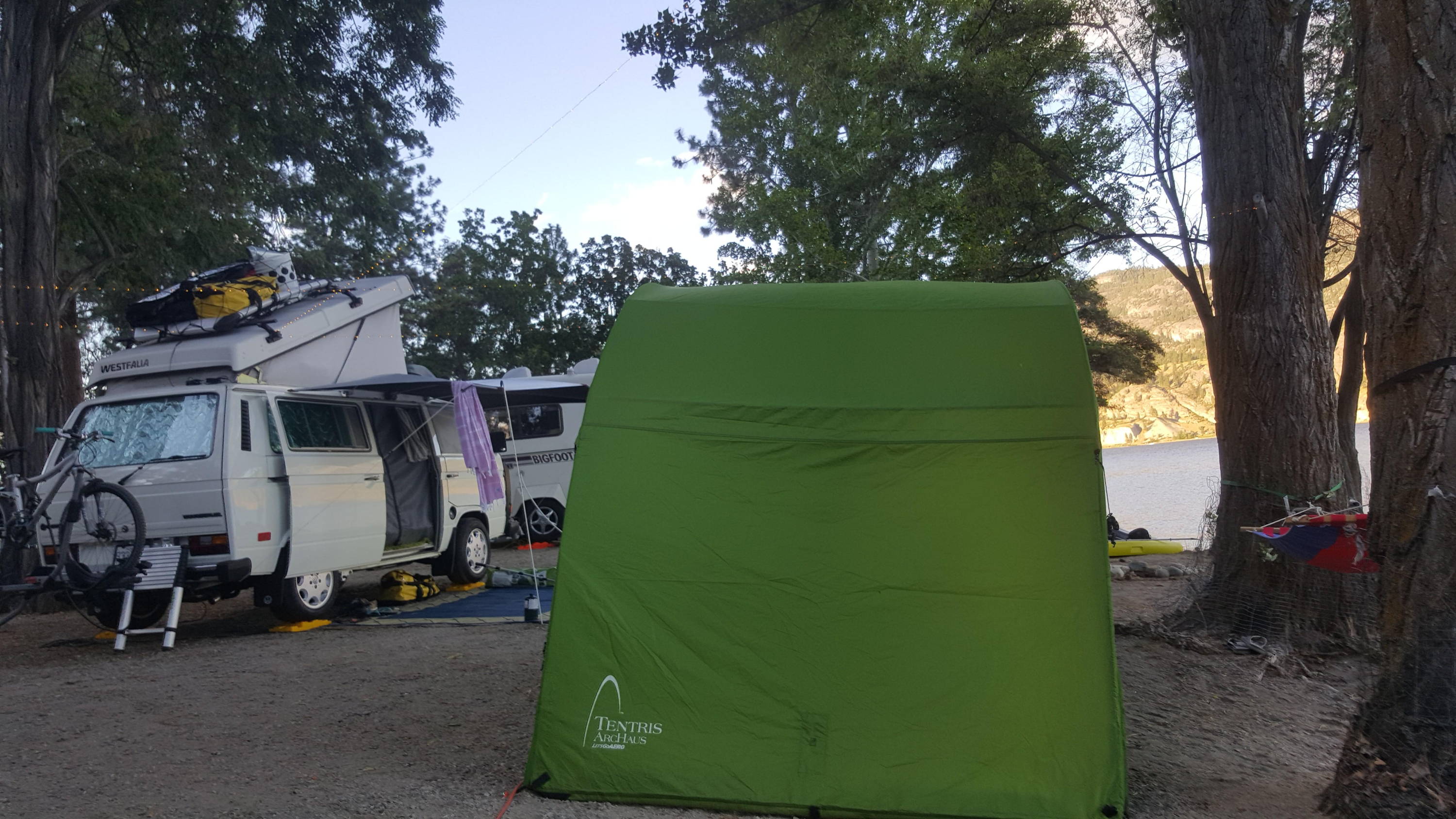 Checkout some other photos from past customers
For more info check out our easy set-up video: