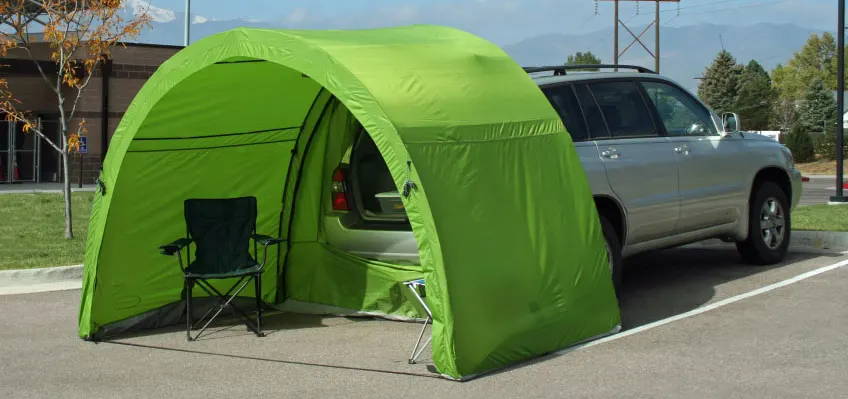 ArcHaus: The Ideal Car Camping Buddy - LGA Gear Challenge
Author Team Let's Go Aero / Category Shelters / Published: Jun-18-2015
Our ArcHaus modular shelter is taken to the Ice Age Scenic Trail in Wisconsin to be put to the test in frigid, damp environments.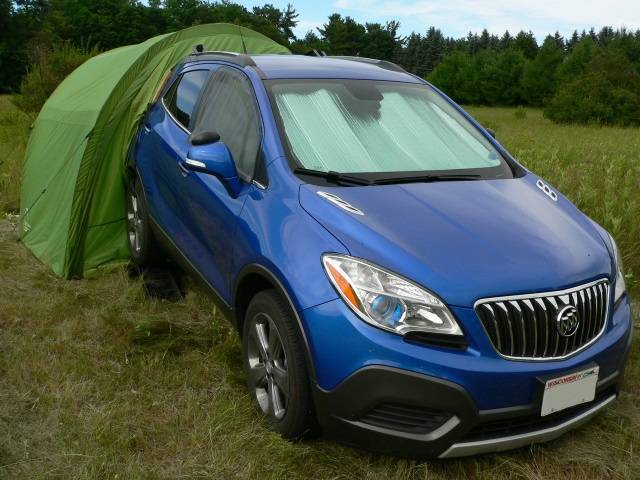 The ArcHaus living shelter has been known to be used for a large pool of varying purposes but, this has to be one of the coolest I've seen personally. Jerome, a loyal LGA customer from Wisconsin recently submitted a few photos displaying his car camping rig but, there's more to the story. As a volunteer at the Ice Age Trail Alliance, Jerome spends an ample amount of his time in the wilderness, literally living out of his vehicle.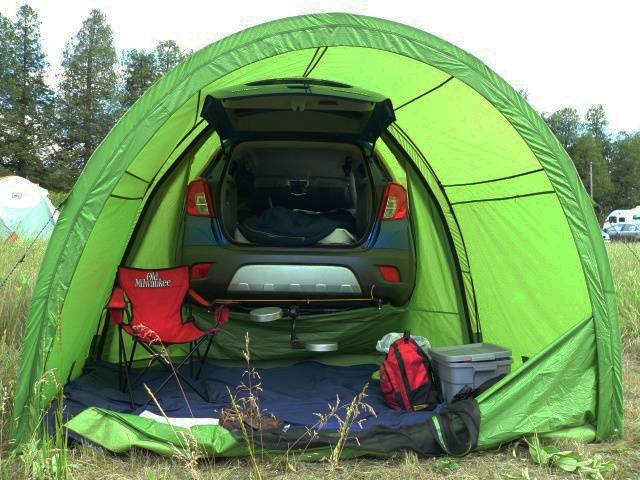 This wouldn't come as a huge cultural shift for many with a large RV or van but, due to his vehicle's internal space, something had to be done to make this operation a success. His solution was (in our opinion) nailing the problem square on the head by equipping an ArcHaus on the rear of his vehicle. In doing so, Jerome freed up tons of space in his vehicle and was given plenty of room to cook, change, and organize his clothing and goods. I asked Jerome to elaborate on his experience recently, take a look at his commentary below:
"This is the setup I use to go Car Camping when attending the Ice Age Trail's Mobile Skills Crew events; building new and upgrading Ice Age National Scenic Trail in Wisconsin. The use of the Buick Encore with its front fold down passenger seatback allows 6'3" of me to sleep off the ground in the car. And the Tentris Archaus allows me to enter and exit the car dry, and stand up to dress and prepare for the day. The tent screen and window screens I've made for the car provide flow through ventilation. The gear I use is pretty much displayed in the pictures. Because the Ice Age Trail Alliance provides Volunteers meals,water and bathrooms at the base camp; and transport to the work-site: needs for sustenance and mobility aren't required. The longest MSC camp-out was eight June days in beautiful Northern Wisconsin with rain most nights, and I slept well staying dry and warm. MPG with Encore is about 29."
Want your story to be heard? Send your story at contact@letsgoaero.com