GearDeck® 17 Carries Portable Generators to Power Travel Trailers
Author Sara Williams / Category Cargo Carriers / Published: Aug-30-2014
One of the many uses for the GearDeck™ 17 enclosed hitch cargo carrier is to transport generators for travel trailers. The capsule's interior dimensions of 46"L x 24"W x 26"H are an excellent fit for most portable generators up to 5,000 watts. The ground level access with raised hinged lid lends itself to work and utility related uses.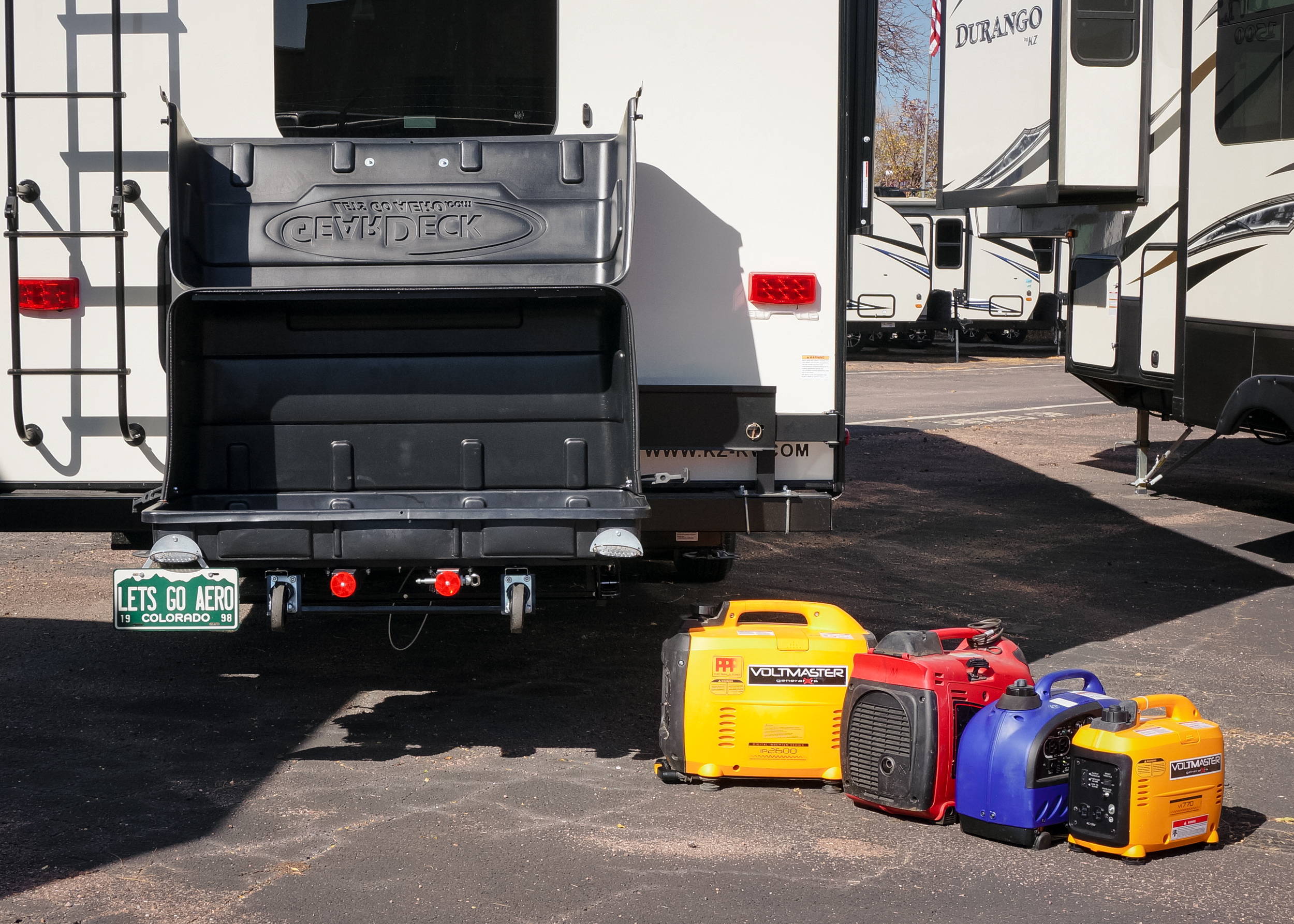 As with all our lightweight trailers, the GearWagon can be towed with any car, big and small. At only 480 to 550 lbs (trailer and camper trailer), there's no need to own a large truck or SUV. Any vehicle with a hitch will do. That includes small cars like the Prius, Subaru, Jetta, Scion, and the like.
Thanks to the trailer's lightweight construction, it can be maneuvered both on and off the hitch. On favorable terrain, you can pitch the camper where you like.
Whether you're taking a day trip or staying the night, both models provide a liberating experience when it comes to cargo management and camping. Simply grab your gear, toss it in, and go!