Continuing in the wake of its next generation bicycle transportation technologies released for 2017, Let's Go Aero rolls out an industry-first, Stop/Turn/Tail LED lights made exclusively for all VRack style bicycle racks.
The LED Light kit offers a universal fit for all Vrack brands in the Let's Go Aero portfolio of bicycle rack products for hitch, trailer drawbar, and RV towable tongue jacks. Models include Vme, BikeWing, and Jack-IT products, both legacy and newest releases. The fully operational taillight complete with Left, Right, Brake & Hazard Signaling is ideal for dark nights and poor weather conditions. The brightly lit LEDs illuminate the VRack and bicycles, alerting other drivers to their presence, adding greater rear visibility and depth awareness for tailing vehicles. Perfect for fully-loaded carriers or for vehicles with poor rear visibility, these LED Lights also illuminate when backing up.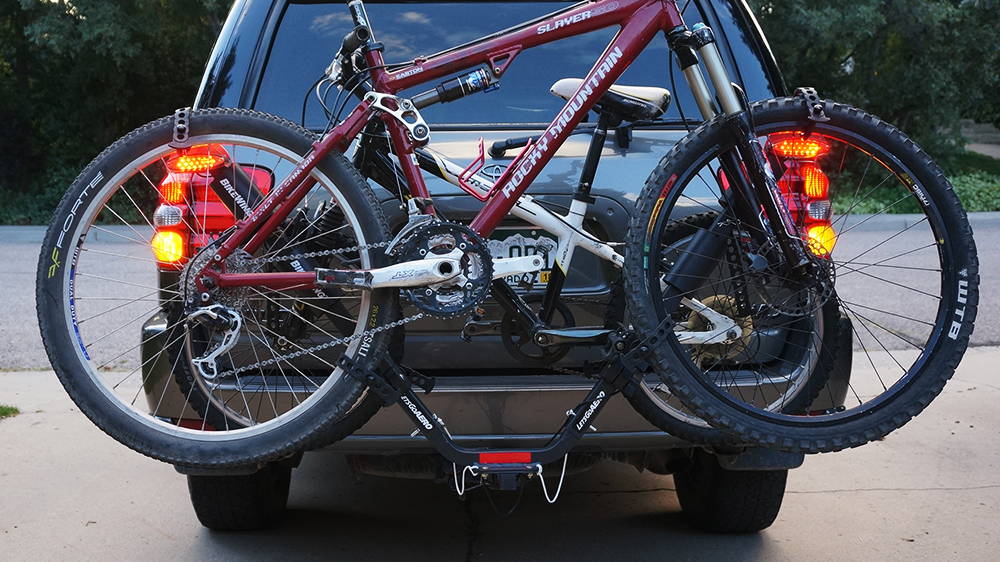 Engineered for simplicity and easy installation using any of the VRack's existing wheel cradles, the LED Lights suspend from the upper cradles on the VRack's wings without limiting the carrier's available bicycle positions. Mounted just below the cradle, the LED Lights are expertly designed to not make contact with the bicycle wheels and maintain full visibility from behind.
To complete the package, Lets Go Aero includes license plate brackets in every LED Light kit. VRack owners can now secure their once blocked license plate on their VRack for improved visibility as well.