Tailgate Shelter Fit Review for Sprinter RVs
Author Team Let's Go Aero / Category Cargo Carriers / Published: Sep-15-2015
Let's Go Aero recently introduced a new addition to our Tentris family of modular tailgate shelters called the ArcRV Side Room, a tent shelter designed to provide extended living space for Sprinter and other RV owners' mobile lifestyle.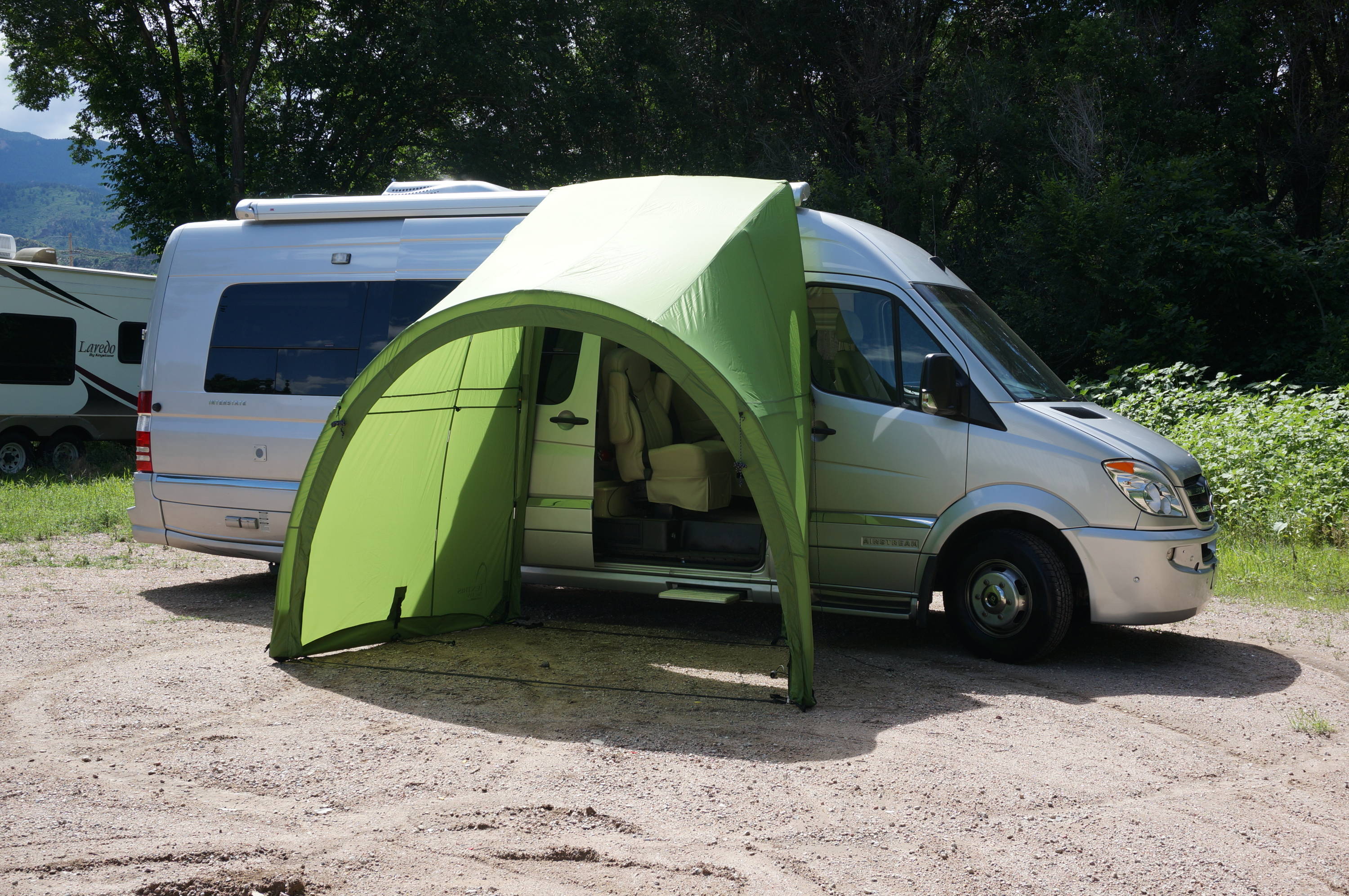 Here we demonstrate the fit and look on the popular Airstream Interstate and the Winnebago Travato Sprinter RV models. Both are made for the active, on-the-go traveler for which nimble has great appeal. While not shown, the Roadtrek Sprinter is built upon the same Mercedes chassis for which our doorway measurements relate.
The ArcRV is designed to fit against both the side and rear doorways. The Mercedes Sprinter side doorway measures 81 inches tall by 55 inches wide, and rear doorway measures 78 inches tall by 65 inches wide.
The ArcRV Side Room is 8 feet, 9 inches tall to match the overall height of the Sprinter RV, and slopes downward to 6 feet, 6 inches tall for walking in and out of the tent. A solid door with large screen zips onto the awning's lower end for both enclosed privacy and great ventilation with a view. In this manner, the ArcRV functions as an awning with inherent privacy, or an enclosed shelter.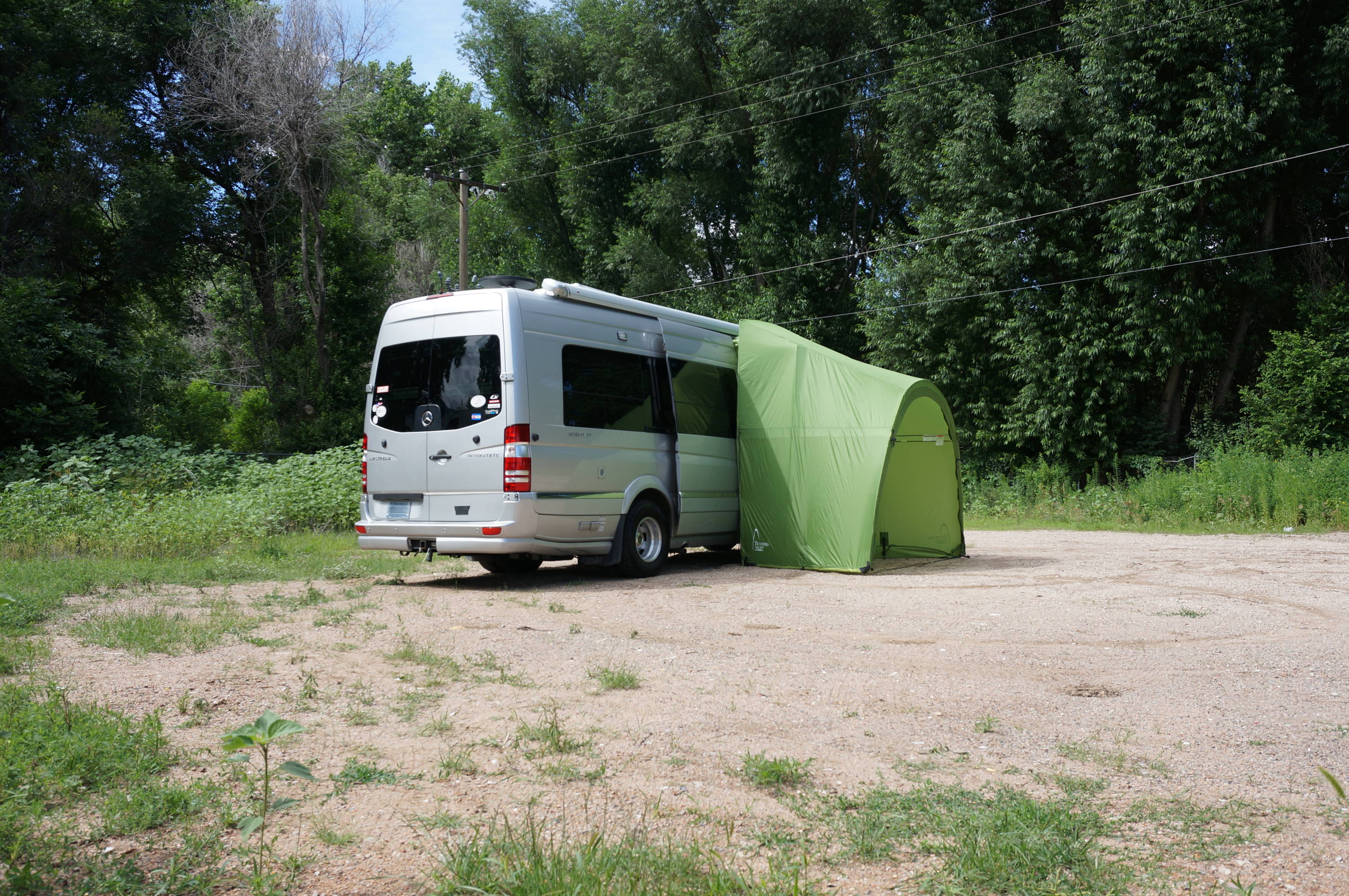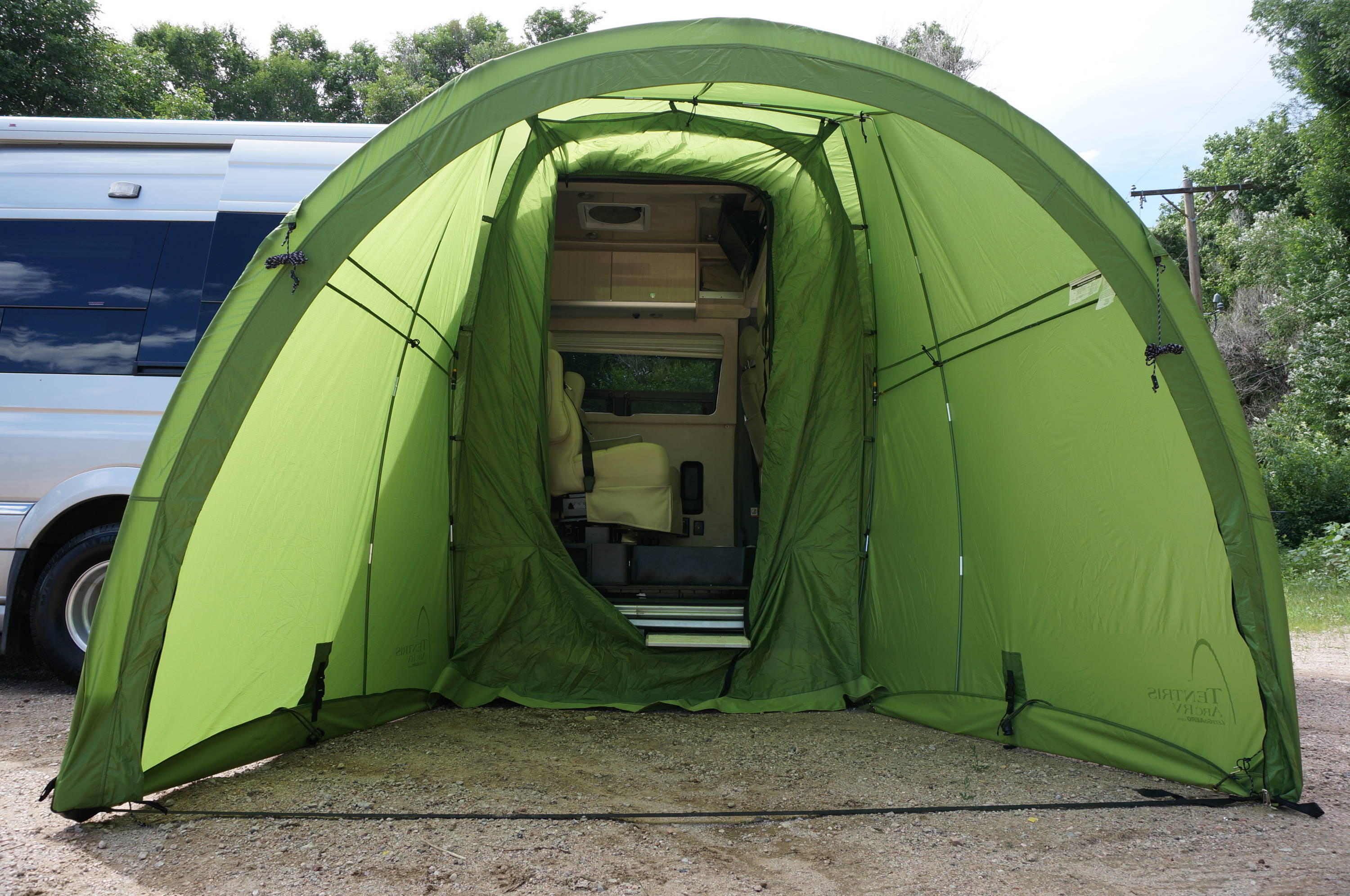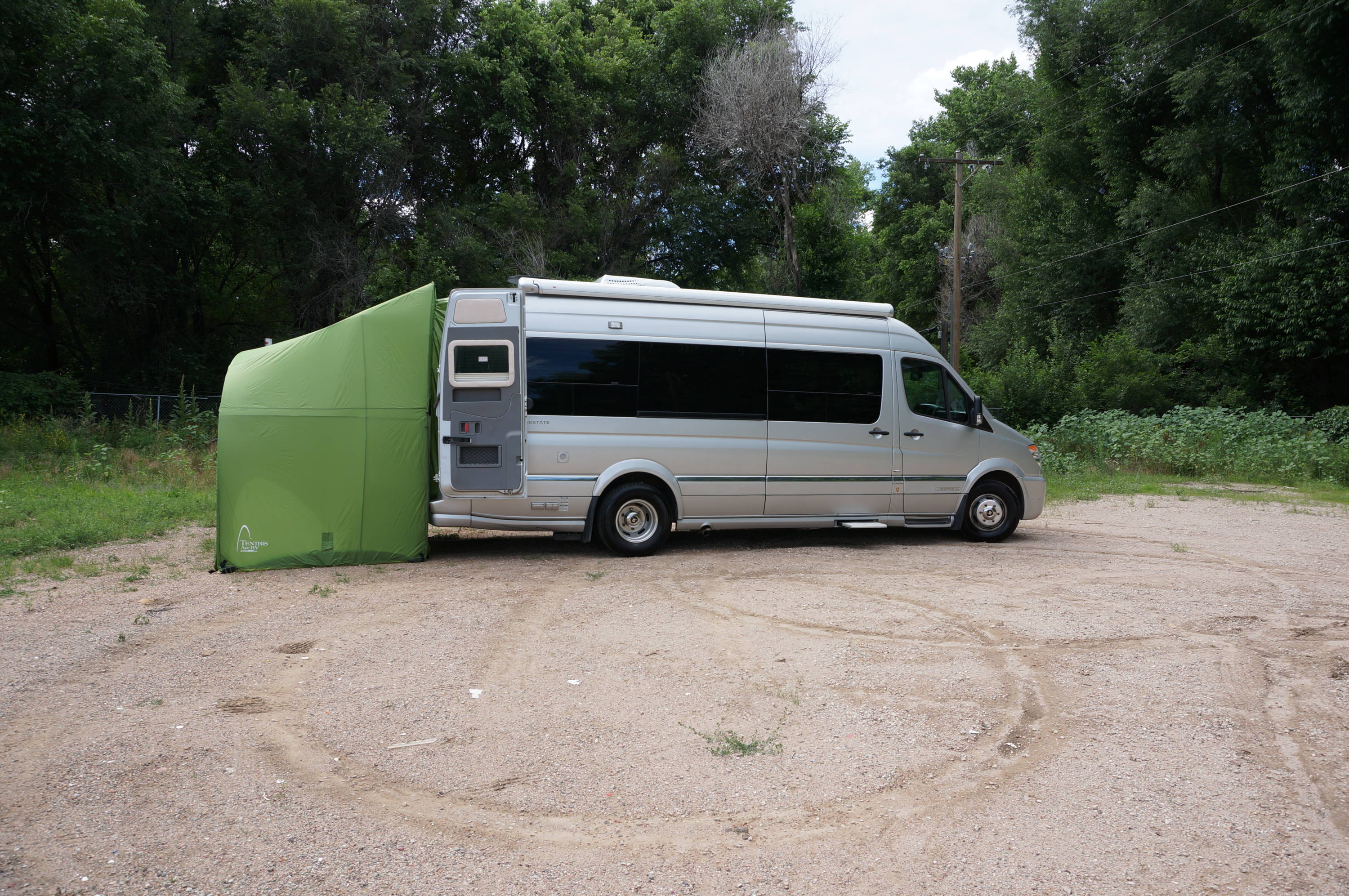 For RV doorway attachment, an RV Connector is available to do just that and is sold packaged (see ArcRV with RV Doorway Connector) or for optional add-on (see RV Doorway Connector). The RV Connector clips onto the tall end's poles and has a large elastic sleeve for stretch fit around the Sprinter doorways. Four adjustable clip straps along with hand clamps and highly magnetic Neodymium (knee-0-dee-um) magnets allow very flexible and custom installation of the Connector to door channels and steel surfaces.
Indeed, the ArcRV's modularity allows for its use on other RVs and living trailers with similar roof lines at 9 feet tall and similar doorways to the Sprinter's measurements.
---